In this season of Thanksgiving, we want to send our warmest wishes and prayers to all of you, especially those who are still struggling with the aftermath of Hurricane Sandy. It is sometimes hard to remember how lucky we are to be alive and well and have our children around us in the face of so much loss and destruction.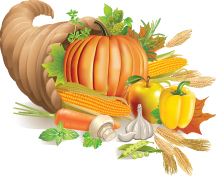 Because of all of the power outages from the storm, we, at the Susan and Jack Holender Children's Fund, have moved back our launch date. It is now December 1st, 2012. From then through May, 2013, we hope you will find it in your hearts to help us bring sunshine into the lives of critically ill children. We are especially eager to make this holiday season a joyous one for even the sickest among them.
May you and your family share a Happy Thanksgiving!
Susan and Jack