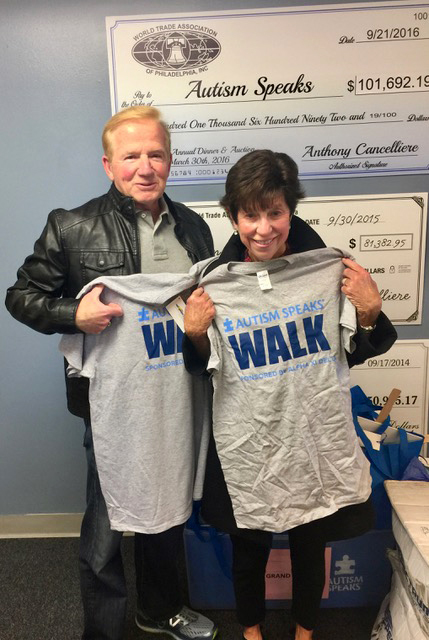 Susan and Jack along with over 10,000 other walkers participated in the Autism Speaks Walk in Philadelphia.
The Susan and Jack Holender Children's Fund is proud to have also been a Community Investor Sponsor supporting the annual Autism Speaks Walk on Saturday, October 22, 2016 in Philadelphia Citizens Bank Park. Susan and Jack has also helped raise public awareness via social media of the wonderful work that Autism Speaks is doing. The Autism Speaks Walk was able to raise over $450,000 in donations to fund research, raise awareness, and bring hope to all who live with the challenges of autism.
The Susan and Jack Holender Children's Fund is dedicated to improving the health and quality of life for vulnerable children in need of help. 
The Susan & Jack Holender Children's Fund is committed to supporting Autism Speaks. Our hope is to help children with Autism reach their potential while bringing meaning to their lives and smiles to their faces.